When creating a sheep farming plan business guide, you need to consider your goals, marketing plan, financial plan, and operational needs like property and staff. The best way to get started is to work through a guide like the one below and then work from a business plan template to ensure you don't miss anything.
What you need in your sheep farming business plan
Here are some basic components of a sheep farming business plan:
Cover sheet: The front page of your business plan. This gives an overview of what the rest of the pages will present.
Executive summary: This gives a more detailed overview than the cover sheet, highlighting the most pertinent parts of your business plan.
Business description: Describes what your business is, who it caters to, and the types of services you offer.
Production plan: Contains the resources, approaches, and techniques you need to use to end up with the products you will eventually offer to your market.
Marketing plan: This describes your target market, the communication channels where you can find them, and techniques to start engaging with them and promoting your product or service.
Financial plan: This contains the monetary aspects of the business, such as your overall budget, the breakdown of your budget, and your goals to reach your target income.
SWOT Analysis: It documents your and your business's strengths, weaknesses, opportunities, and threats.
Job Roles and Responsibilities: This outlines the roles to be filled in your business. How many people will it take to run your operation? What will their roles be?
Sheep farming business plan template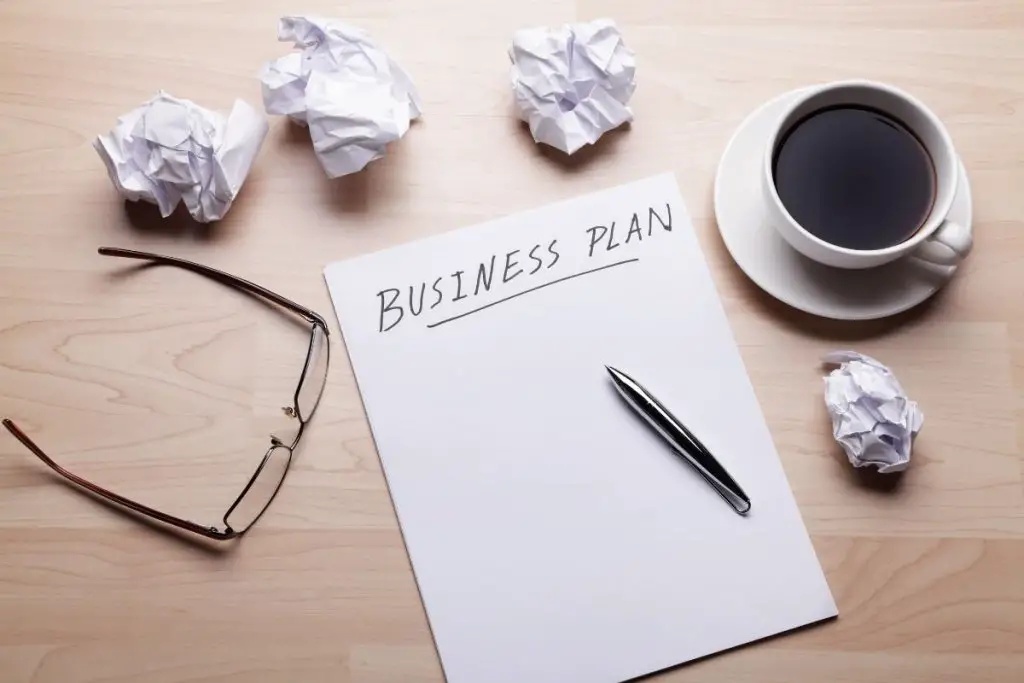 Below are a selection of farming business plan templates that you can use to inspire your own business plan:
Questions to ask as you create your business plan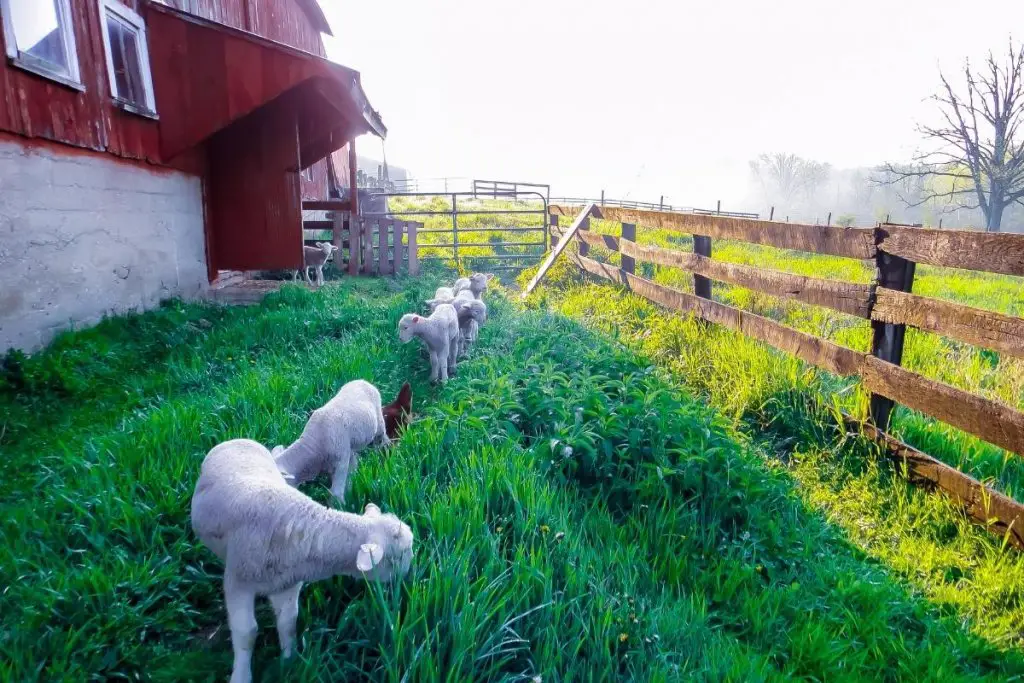 Here are some questions to ask yourself to give your sheep farm the best chance of success you possibly can:
Start by deciding how big you envision your sheep farm. Is this a hobby farm (small-scale) or a larger business?
How many sheep do you plan to have?
Are there any restrictions on what kind of sheep you can raise? Do you need to abide by certain state or federal regulations?
Is this a family farm? If not, how many employees do you plan to have?
How much land do you already have? Do you need to acquire more land?
Which type of farm will best suit your needs and goals?
What are your goals?
What are challenges will you face as a sheep farmer?
What are your strengths and weaknesses?
Where do you see yourself in five years?
What assets do you have now that can help you with your business?
What kind of facilities do you have now?
How much money do you have set aside for this project right now?
How will you manage labor and equipment costs?
What kind of market research have you done on the local sheep industry in your area? 
Who is your target market?
Are there any laws or regulations that may affect or restrict what can be done on a sheep farm in the area where you intend to do business (such as zoning laws)?
Designing a profitable sheep farm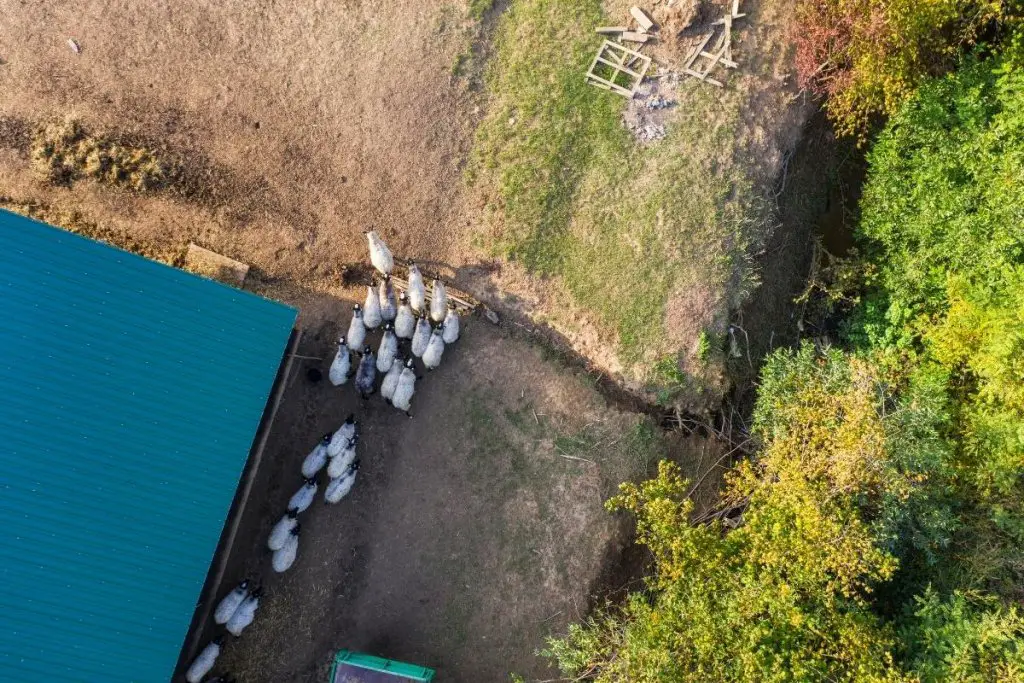 If you want to make your farm as profitable as possible, make sure to consider the below points carefully:
Pick your primary commodity: What sheep products do you want to sell? Are you producing meat, milk, wool, or all three? Meat tends to be the most profitable.
Choose your preferred breed of sheep: Some breeds of sheep are more profitable than others. If you're raising meat sheep, for example, you'll likely want a hair sheep that puts on weight quickly and is as low-maintenance as possible. The Dorper, Katahdin, and the American Blackbelly are generally recognized as relatively profitable, low-maintenance breeds.
Manage your sheep's nutrition: Remember, your sheep are your livelihood. What they eat impacts the quality of the final product. Make sure they get the nutrition they need.
Prepare ahead: Don't be caught off-guard for predictable events like changes in weather or lambing season. Avoid costly mistakes by preparing in advance.
Startup budget for a sheep farm
Part of your business plan should cover the rough numbers involved in getting your business going. 
This is particular to each business, but a few large capital expenditures universal to sheep farmers are:
The cost of your sheep (for a rough number, assume around $400 per sheep)
The cost of your sheep barn or sheep shed, as well as the fencing on your property. Sheep fencing will be one of your largest startup costs, especially if your property is big.
Other startup costs include sheep shearing equipment, milking equipment, basic veterinary care equipment, and sheep drench.