Texel sheep are very muscular and are great for both wool and meat production. While they are a relatively new breed, they have become popular across North America, Europe, Australi and New Zealand. 
In this guide, we'll help you decide whether this breed would make a great fit for your farm.
Where do Texel sheep come from?
Texel sheep originally come from the Isle of Texel in the Netherlands, which is where they get their name. They have turned out to be a hardy breed of sheep with loads of muscle and a winning personality. Texel sheep were originally bred back in the early nineteenth century.
Why are Texel Sheep so Valuable?
Texel sheep are predominantly raised for meat production. No one enjoys eating fatting meat. The sheep breeders on the Island of Texel know this and have worked tirelessly through the centuries to breed lean, well-muscled sheep.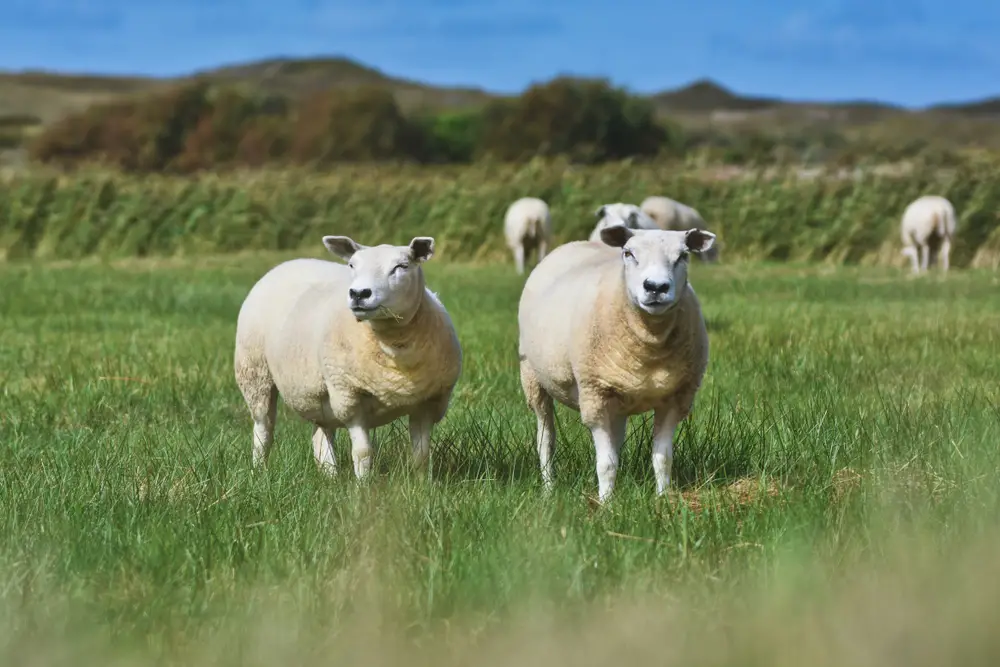 The Texels are a precious breed due to the lean and tender meat they produce. Because of this, they have become extremely valuable in the meat industry.
What is Texel wool used for?
Have you ever bought some carpet? Looking for the best quality and comfy texture. The carpet you could happily take a nap on. Chances are you ended up settling for a carpet that is made of Texet wool. Maybe on 100% Texel wool, but it's most likely woven in there.
How about sweaters? When Summer is coming to an end and the Autumn chill is in the air, a good, soft, warm sweater is like wearing a hug. Often times those "hugging sweaters" are made completely or partially out of Texel wool.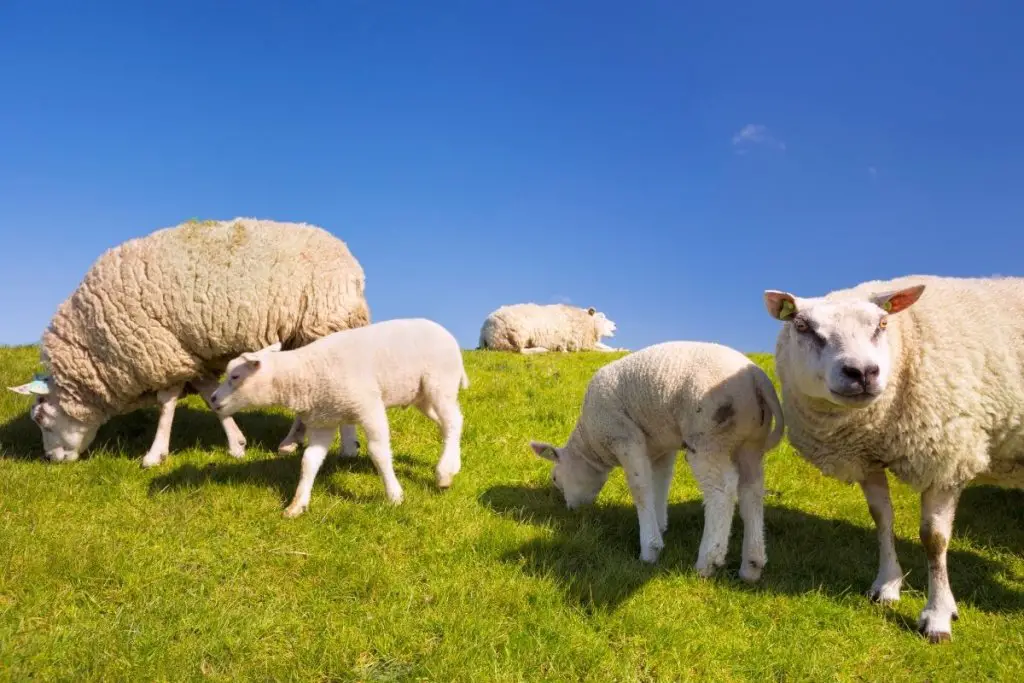 Another thing that Texel wool is sometimes used for is hosiery. Pantyhose, knee-highs, thigh-highs, and even socks may contain some of this extremely versatile wool.
Texel sheep wool is known for being of medium-grade quality. As you can see, there are so many ways to put this great wool to use.
Are Texel Sheep Difficult to Raise?
The short answer is "not really".
The Texel breed are domestic animals, and in general, is an adaptable breed. The ewes are especially good at adapting and making the most out of even just a little bit of pasture. Texel ewes somehow know how to "budget" their provisions as they go about their days.
Texel rams are also highly adaptive. When breeding and raising ram lambs, sheep breeders take a few things into consideration.
First, is the leanness of the ram – while Texels tend to be on the small to medium side of sheep size, their muscle tends to be very lean which produces great meat quality.
Second, are the markings of the ram. Typical Texel markings include a white face, black hooves, and no wool on the face or legs. Sheep farmers raising texel lambs look for these markings when deciding which lambs to raise as breeding rams. This helps to keep the purity of the breed and their remarkable muscle development.
How do I Find Texel Sheep?
Texel sheep farms can be found all over the United Kingdom. Particularly on the coast of the Netherlands, Suffolk, Scotland, and New Zealand. You can also locate a Texel sheep farm by contacting the Texel Sheep Breeders Society. These sheep farmers are only too happy to share their love of lamb production with anyone who will listen.